sylphlike loli' outbreaks among young people
Views: 133 Author: Site Editor Publish Time: 2022-03-08 Origin: Site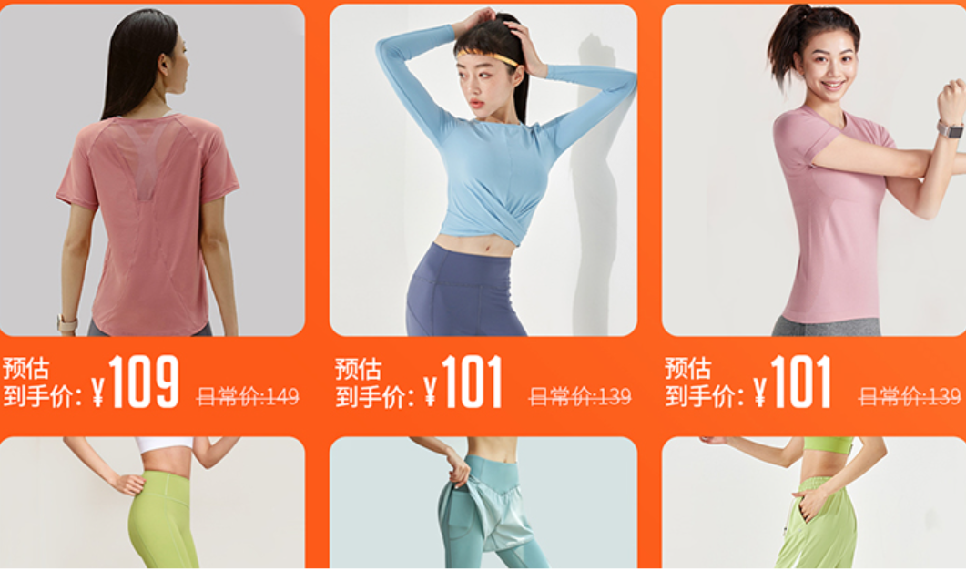 Since the rise of sports and leisure trends in North America in 2014, it has also become popular in China in recent years. Under this trend, a wave of female pop fitness leggings entrepreneurship has also emerged in China around 2015, and the "sylphlike loli" stands out.
In January 2015, fitness blogger Chen Nuanyang opened a Taobao shop called "sylphlike loli",selling gym leggings and bra set, capri legging. At that time, Chen Nuanyang had already deposited a group of loyal fans on Weibo, and these fans also became first buyers. In September 2015, taking into account the short life cycle of personal IP, "sylphlike loli" began to de-influencer and set up a fitness leggings brand flagship store on Tmall.
After entering Tmall, "sylphlike loli" has gradually grown into a top sportswear brand in the Tao series by virtue of continuous upgrades in the supply chain and workout tights products, as well as higher traffic operation efficiency. In 2017, "sylphlike loli" received an angel round of investment from Dynamic Capital, which is a sports industry investment fund co-sponsored by Guirenniao, Hupu Sports and Jinglin Capital Management Co., Ltd.
As of 2020, the cumulative sales of "sylphlike loli" have reached 16 million pieces.
Chen Nuanyang said that the team already possesses the closed-loop capability of "design-research and development-supply chain production-marketing-brand". Brand breaking and upgrading have become the core tasks of this year. If quantified as GMV, the goal is 1 billion.
In order to achieve these two goals, "sylphlike loli" will continue to make efforts in the three directions of category extension, sales channel expansion, and brand upgrade, such as accelerating the expansion of off-site promotion channels, increasing celebrity cooperation, etc. "sylphlike loli" officially announced a strategic cooperation with Elevator advertising.