Sustainable brands,FREITAG &ECOALF
Views: 103 Author: Site Editor Publish Time: 2021-12-22 Origin: Site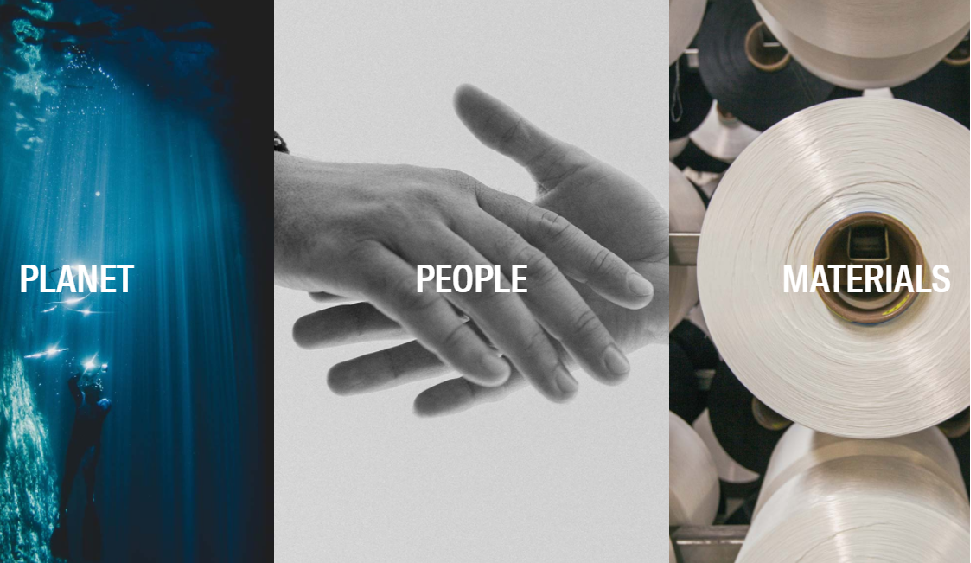 FREITAG
Besides recycled polyester clothing brands, let's know a bag brand ! FREITAG, known as the originator of environmental protection bags, has been founded for 25 years and has always advocated the concepts of roads, cities, cycling and sustainable circulatio.
FREITAG used recycle fabric of all kinds of colorful truck canvases. Each bag is hand-cut after multiple cleaning and disinfection processes. Different canvases, different patterns, and different cutting positions make it unique.
FREITAG selects cheap but durable materials, coupled with personalized design, the environmental protection concept advocated by the brand is very advanced in the world at that time. It insists on recycling as the foundation of product production from beginning to end.
Every FREITAG store have an iconic display design, which is a white drawer wall. Simple fashion is the consistent style of FREITAG store.
It is worth mentioning that all the FREITAG bags are hand-cut and sewn in Europe, and each one is unique in the world.
Each package has photo data as an archive record after it is sold to ensure that there will be no products with the same pattern in the subsequent production process. This careful, attentive and caring is the reason why those loyal fans love it.
ECOALF
The brand ECOALF comes from Spain. The founder of the brand Javier Goyeneche is very dissatisfied with the excessive development of natural resources and environmental pollution. In order to leave a better environment for future generations, he founded ECOALF in 2009. ECOALF is also selling yoga outfit.
In order to achieve the goals set by the brand, ECOALF uses six different criteria to determine the sustainability performance of a material, including:
Energy consumption and carbon dioxide in production

Water consumption during production

Space required for production facilities

Amount of chemical products used

Links to biodiversity

The amount of solid residue produced during production
recycled pet fabric is used in ECOALF. The materials used in all their products come from the recycling of waste. Sustainable clothing materialsensures that the environmental impact is minimized during the recycling and production process. ECOALF stores in Amsterdam also uphold the consistent environmental protection style.
All the materials used in this store are from recycled waste. Environmentally-friendly mineral pigments are used on the walls. The indoor lighting also simulates natural light as much as possible, and it is not equipped with air conditioning to reduce energy consumption. This is also the brand's second overseas store.