FOR DAYS, environmentally friendly recycling retail model
Views: 58 Author: Site Editor Publish Time: 2021-12-13 Origin: Site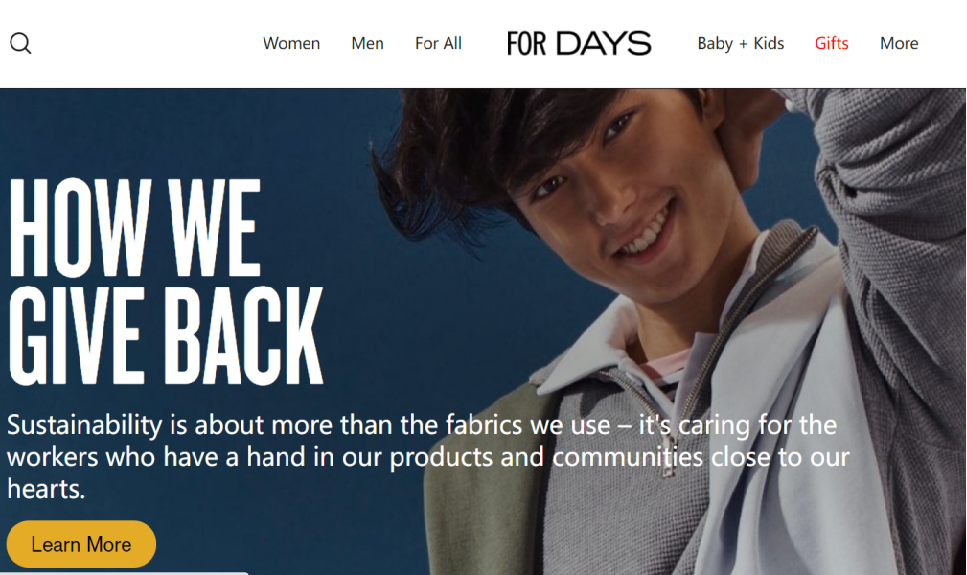 Founded in May 2018, For Days is a new type of environmentally friendly recycling retail model. The model is operating in a way more than using environmentally friendly fabrics.Currently, it mainly sells men's and women's T-shirts, vests and sweatshirts. Of course, it will continue to expand the category like sport clothingin the future. It adopts a membership-based consumption method, and membership fees vary according to the number of clothing required by the members.
After members purchase clothes from For Days, if they are worn, stretched, torn, dyed or faded, members can request a new one. Just return the old clothes. For Days will shred them into puree, reinforce them with organic materials, and then make new yarns and fabrics, and finally make a new garment, which you can consider a most eco friendly fabric renewed clothing.
In this mode, all materials can be recycled. In circularity, clothes made out of recycled materials are being the loop. And consumers will be able to directly obtain first-hand new products produced in the factory. This new retail model will change the relationship between consumers and production.
For Days officially opened its membership service in September 2018 and opened its first pop-up store in New York. At present, the brand's clothes are all produced in Los Angeles, all made of 100% organic, GOTS certified fabrics. According to For Days, they have saved more than 235 thousand gallons of water since their inception, reduced 2,400 pounds of carbon dioxide emissions, and the total weight of recycled clothing reached 1,500 pounds. That's the magic of recycled fabric clothes !
Fordays plans to launch more new colors and styles during Christmas 2018, and new products in early 2019. In addition, For Days will open a new remanufacturing plant in Hawthorne, California next year.
Michael Murphy of Rosecliff Ventures said: "Rosecliff supports dynamic founders and innovative companies. We see the potential of Fordays' innovative model. With amazing products, excellent customer experience and sustainable development Platform. For Days model is expected to become the future of the apparel industry."