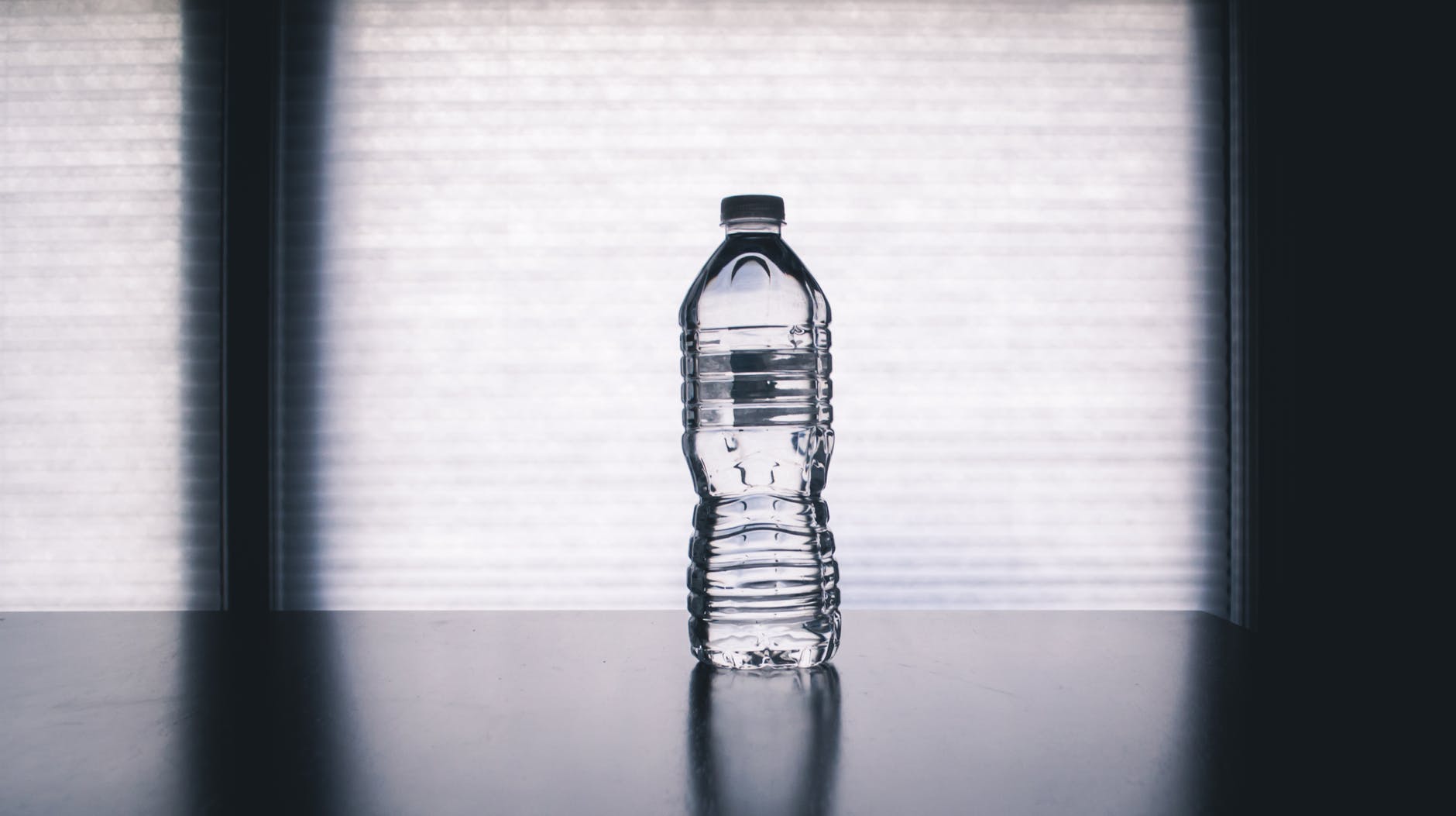 The popularity and worries of "PET bottles"
"PET bottle" is a kind of beverage container used since 1988 during energy crisis, when People were thinking about what can be used to reduce energy consumption and replace energy-consuming iron cans, aluminum cans, and glass cans. "PET Bottles" have the characteristics of light weight, safety, energy saving, and suitable for household use, so they became popular all over the world within a short period of time after being sold in the US market in 1989, and are widely used in beverages, alcohol and Packaging materials for sanitary products.
"PET bottles" are made of polyethylene terephthalate, commonly known as PET. "PET bottles" are always the mainstay when collecting recyclable. Although PET bottles are commendable for being light and durable but they are not easily decomposed by natural. They cause the drainage of sewers to be blocked, create existence of a huge garbage and be a burden for the environment. The China Taiwan Province authorities promulgated the implementation of mandatory waste recycling in November 1988, and authorized the Environmental Protection Agency to implement mandatory recycling of waste from specific projects. Taiwan Environmental Protection Agency promulgated waste "PET bottle" recycling and removal measures in June 1989.

PET bottle recycling and recycled fabrics

PET bottles are non-toxic and airtight. Meanwhile, they will not produce flocs. They are good raw material to be recycled. As their increasing use,PET recycled material are supplied as non-woven fibers, zippers, filling materials, etc. use.
Smashing recycled "PET bottle" bricks into pieces and then spinning,then "PET bottle" recycled fiber is made. "PET bottle" recycled fiber is woven into cloth, which is called "PET bottle environmental protection cloth". Because of its advantage of abrasion resistance, moisture absorption and good permeability, it can be used in sportswear, shoe linings, uppers, hiking shoes, suitcases, etc. "PET bottle" recycled regrown silk can be used to make clothing, blankets, hats, shoe materials, bags, wigs, etc. "PET bottle" recycled short staple fiber can be twisted and spun into yarn, woven or knitted into fabrics, and manufactured into various other products. In addition, it can also be used as a padding material, non-woven fabric material, etc.
Reducing damage to the natural environment is also a level that the business community should take into account in conducting business activities. Whether it is researching and developing new energy-saving technologies or adopting new materials that can reduce pollution, it is now a development direction that companies can do.

Representative recycled fabrics in Taiwan China

At present, 100% of the recycled materials can be recycled into PET fibers. There are 5 large-scale "PET bottle" manufacturers in Taiwan, more than 10 yarn factories that use recycled PET bottles, and more than 100 fabric and clothing manufacturers.

Taiwan Xianyu Enterprise Co., Ltd. launched the eco-friendly fabric ECO GREENR in 2007, which is a typical "PET bottle" recycled fiber fabric. The company believes that it should shoulder such social responsibilities, implementing such beliefs into the business goals of the company. The environmental protection fabric ECO GREENR represents a corporate culture of the company that values environmental protection.

ECO GREEN fabric uses PET bottle recycled polyester fiber developed by Taiwan Zhongxing Textile Company (registered product name is GREEN PLUS R). The principle of recycling is to wash, shred ,melt the recycled waste "PET bottles" , then produce. The transformation rate is more than 90%. One kilogram of "PET bottle" is equivalent to 0.8 liters of crude oil. That is to say, using "PET bottle" to recycle polyester fiber not only relief "PET bottle" waste, but also reduce the consumption of oil. What's more, according to Zhongxing Textile Company, the energy (including raw materials, fuel, water, electricity, etc.) consumed in manufacturing "PET bottles" to recycle polyester fibers is 80% less than that of polyester fibers produced from crude oil.

Taiwan's most outstanding representative is TEXCARE Fiber. this environmentally friendly ecological fiber is made through a secondary polymerization process. That is, using chemical recycling. The fiber is made from wasted "PET bottle" scraps and broken polyester fabrics, filaments and films. They are first chemically degraded. After the degradation, the monomers are purified and processed, and then EG and DMT react again to form the initial polyester raw material. Therefore, the purity of the recycled polyester material produced by Haojie is higher than that of the usual recycled polyester material. It has increased from 90% to nearly 100%.

Taiwan Shibao has been developing the "PET bottle" recycled fiber fabric varieties for 20 years, and encountered many difficulties and setbacks in the development process. But the company has always adhered to its social responsibility as its responsibility and overcome one difficulty after another. There have been breakthroughs in many areas so far. Such as:

a. Continuously strengthen the awareness of environmental protection concepts, so that consumers can conceptually want to accept environmentally friendly and ecological products with higher prices;
b. The quality of "PET bottle" recycled regenerated fiber fabric is stable and equal to the original fiber;

c. "PET bottle" filament is gradually commercialized;

d. The color fastness of "PET bottle" recycled fiber fabric to sunlight far exceeds level 4;

e. "Pote PET bottle" fiber fabric can be processed various post-finishing processing to meet different functional requirements;

f. Protecting natural resources can reduce the burden on the environment;

g. Broaden the application range of recycled fiber fabrics for "PET bottles", such as outdoor clothing, sportswear, underwear, bags, household items, etc.

The performance and quality of Li Peng's LIBOLONR textiles ranks ahead of similar products in the world. In order to protect the environmental ecosystem and benefit the beautiful environment for future generations, LIBOLON has developed environmentally friendly ecological series such as RePETTM, RePETTM-solution and Ecoya" in recent years.

RePETTM is a kind of "Pote PET bottle" recycled fiber, and RePETM solution is a recycled PET fiber made by dissolving recycled dyed yarn, so it does not need to be dyed, so it is even more environmentally friendly than RePETTM. Its far-reaching significance is that it not only reduces green house gas emissions and high chemical oxygen-consuming waste, but also reduces water consumption and chemical consumption. Both RePETTM and RePETTM-solu-tion have obtained the certification of Taiwan's environmental protection summer green label.

EcoyaTM is a dope dyed yarn. Most of the dyeing process can be omitted, and the coloring is completed by adding to the polymer melt before the silk forming. According to statistics: if bio-textiles are replaced by Ecoy aTM, CO2 and COD emissions will be greatly reduced, and water and chemicals can also be preserved. Obviously, this method of fiber coloring is more environmentally friendly.

EcoyaTM has many excellent adavantages in color fastness to sunlight, color fastness to water, color fastness to washing, UV resistance and color reproducibility.

Heyou company had a green project "CYCLEPET", which uses recycled fiber raw materials from " PET bottles" to produce environmentally friendly and ecological fabrics that can protect energy. It can provide a wide range of applications, such as: from clothing to luggage materials , To industrial applications and other varieties, such as different types of flannel, woven and knitted fabrics, nets (mouth nets and isolation nets) and so on.